Common Maintenance Concerns

The continuous changes in weather conditions are extremely harsh on your fence and other pressure-treated project. Your maintenance plan must be geared toward preventing problems caused by water absorption and water loss, mildew growth, and wood discoloration caused by the sun's ultra-violet light.

Typical maintenance concerns are weather-related:


Shrinking and Swelling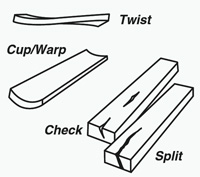 Continuous water absorption and water loss in the wood will cause its natural defects to surface. A water sealer or repellent may be use to help reduce some of these natural defects.
Mildew Growth
Whenever wood, including pressure-treated wood, is constantly exposed to moist or humid conditions, it will mildew and resulting in an unsightly appearance. Cleaning and maintaining the fence with a cleaner containing a mildewcide will help in preventing mildew growth. Periodic washing with soap/detergent and water will help remove surface dirt. This will also help prevent the buildup of pollen, debris and spores that can cause and accelerate mold/mildew growth.
Ultraviolet Protection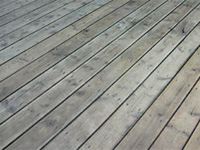 The sun's ultraviolet rays will cause the wood surface to discolour to the familiar weathered gray. Periodic reapplication of a UV stabilizer will minimize the effect over an extended period of time.